Can you believe it's almost August?!
It's a growing phenomenon among the busy, the time-constrained, the business ?‍?owner or the ?‍?executive.
The main symptoms?‍⚕️ that many experience are:
Remembering what has to be done at work when you are in the ?shower!
Remembering you need to paint the ?‍?fence when you are booting up your computer? during work hours.
Forgetting what you remembered in the shower? that morning! Yes, this is a real challenge!
The Way Out
Did you know there's a way to get yourself (and those random thoughts) together and implemented so you can get back to enjoying your day-to-day without the feeling of complete overwhelm?
YES!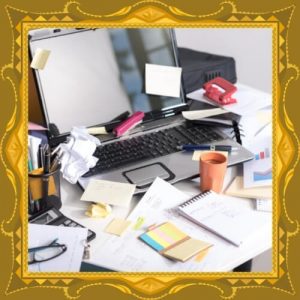 Getting the help you need to tame this ⌚️time-wasting, productivity-sucking beast, ?is not as hard as you think!
Click this link and we can get started NOW!
Chris helps you take your scattered, overwhelmed,? unorganized workload (because yes, it's a thing and totally normal – we see it all the time) and mold it into a system customized to your goals that flows with habits that just make your? life easier, more productive, and less stressful!?
The WIN for you?!
More time with your friends and family, enjoying the peace and quiet of your mind, and of course, the ability to be in the present moment without feeling like you're supposed to be doing something or being somewhere. 
Sound good?  Click here to learn more.